With this new feature, the manager will be able to choose the best configuration to monitor the laboratory's performance indicators. In Configure Dashboard you will find predefined options for a better view of information, according to the manager's profile.
The default profiles are:
Quality, Productivity, Purchasing and All
Each profile has specific charts and you can also choose the Custom option and define which charts you want to display and in what order these charts are displayed. Personalizado e definir quais gráficos deseja exibir e qual a ordem de exibição desses gráficos.
This configuration can be changed whenever you want.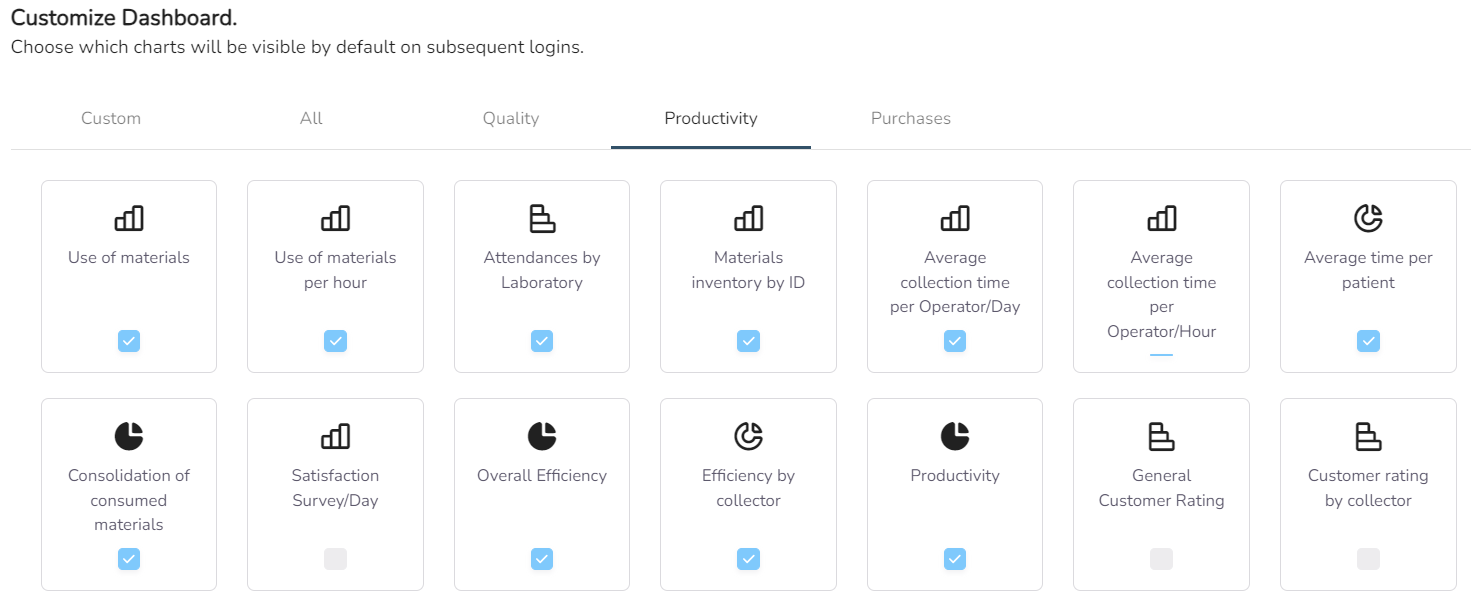 Try our Greiner Bio-One eTrack app right now and find out how it can help your laboratory routine.